View Our Complete List of VR Titles »
Hands-on training is known to be the most effective way to train employees on topics such as confined space entry, hazardous waste, fire prevention, emergency response, scaffolding and ladders, and lockout/tagout. However, it can be costly and time-consuming to take your entire workforce off the job site to a training location to run scenario-based training.
VR training, however, brings the live scenario to you. With VR you don't have to compromise the effectiveness of hands-on training, and can achieve similar results right in your classroom.
VR training from Evolved Safety Training can be conducted independently or with an instructor present, enabling remote training, team collaboration, or even competition. This groundbreaking VR training provides first-to-market Multi-User Functionality allowing up to dozens of trainees to learn, practice, and interact at the same time, in the same environment — from any end-point in the world.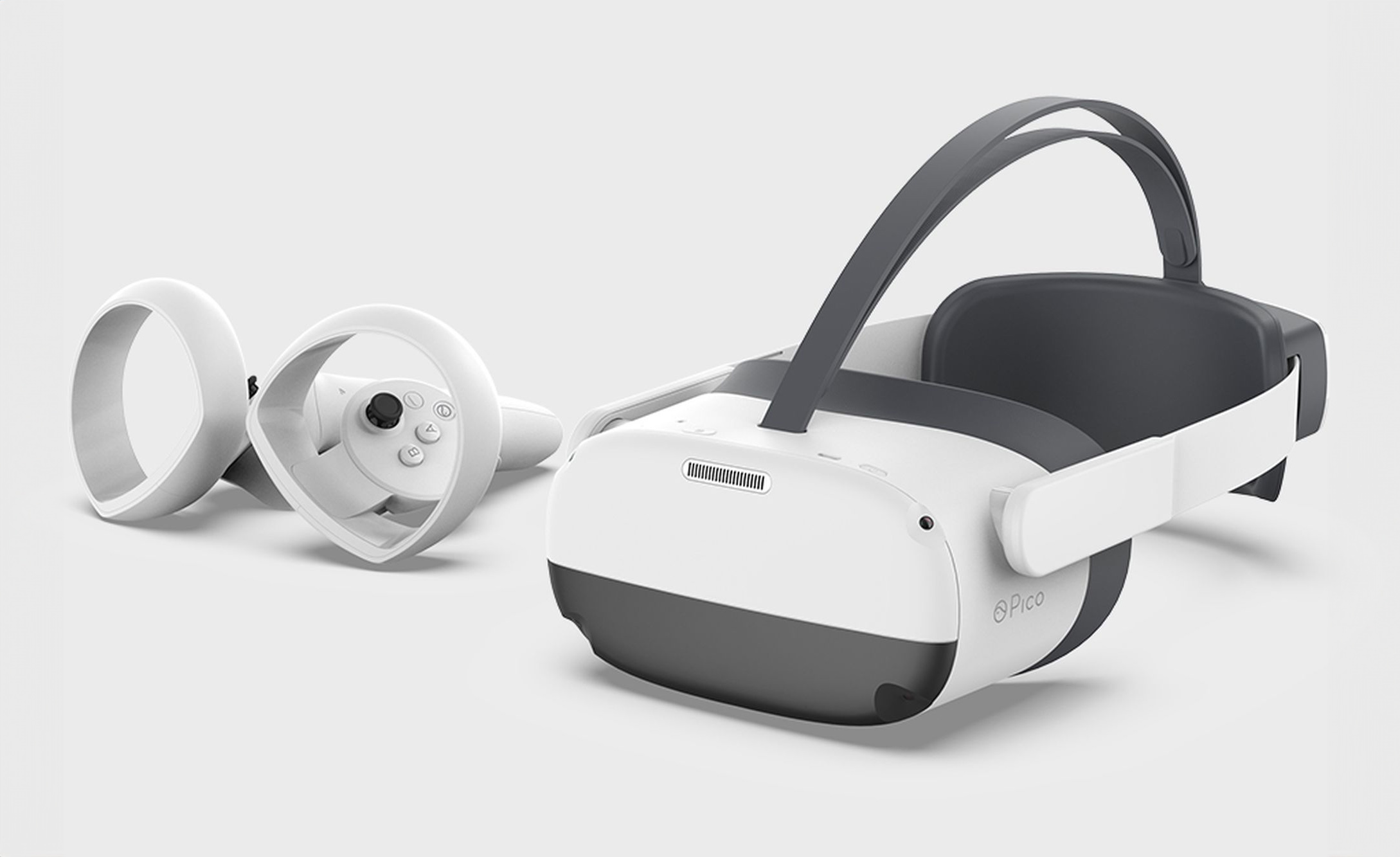 A Sample of Our VR Training Content:
Construction Electrical Hazards
Electricity has long been recognized as a serious workplace hazard. Many workers are unaware of the potential electrical hazards present in their work environment, which makes them more vulnerable to the danger of electrocution. This has resulted in hundreds of workers being killed or injured every year due to exposure to hazardous electrical energy. Electric shock, burns and falls are some of the hazards associated with working with electricity; electrocution is death by electric shock. Working with and around electricity should be taken seriously as a dangerous business.
Lockout Tagout: Electrical Room
Every year in the US, thousands of people are injured by electricity. Occasionally employees may encounter equipment and circuits that are energized or have the potential for energization while performing expected work activities. Without proper prevention, an Arc flash may occur.
An Arc flash (often called a flashover) is a type of electrical explosion or discharge that results from a connection through air to ground or another voltage phase in an electrical system. For example, when a wire makes contact with an earthed system. Working in or near electrical panels and systems increases your chance of exposure to an arc flash, and requires you take extreme precautions.
Scaffold Safety
A scaffold is a temporary structure to enable to work at height and provide safety to workmen. Scaffolds are mainly required during construction activities, operation, maintenance, planned shutdown activities and on many other works at height activities.
According to the United States Bureau of Labor Statistics (BLS), scaffold-related accidents result in roughly 60 deaths and 4,500 injuries every year. Falls from scaffolds account for roughly 25% of fatal falls from all working surfaces. Approximately 60 people die every year as a result of scaffold-related accidents.
Fall Protection
The average height of a single story construction project is about 14 feet. While this may not seem like much, a fall from this height can cause serious damage; 4 out 5 falls from over 11 feet end in death. In fact, 1,008 workers died as a result of workplace falls in 2018. 33.5% of these deaths were in construction, making fatal falls OSHA's number one accident that can occur on the job site. However, fatal falls are 100% avoidable.
Trenching and Excavation
Trenching and excavation work presents serious hazards to all workers involved. Cave-ins pose the greatest risk and are more likely than some other excavation-related incidents to result in worker fatalities. One cubic yard of soil can weigh as much as a car. An unprotected trench can be an early grave. Employers must ensure that workers enter trenches only after adequate protections are in place to address cave-in hazards. Other potential hazards associated with trenching work include falling loads, hazardous atmospheres, and hazards from mobile equipment.
• Lockout Tagout: Electrical Room
• Construction: Electrical Hazards
• Fire Hazard Awareness
• Warehouse Hazard Awareness
• Working From Heights
• Chemical Spill Cleanup
• First Aid: CPR & AED
• Bloodborne Pathogens
• Security Breach Awareness
• Confined Space Entry
• Forklift Training
• Scaffolding
• Fall Protection
• Ladder Safety
• Lockout Tagout: Manufacturing
• Logistics: Picking Operations
• Logistics: Packing Operations
• Excavation & Trenching
Looking for a specific topic? We can help you with that.
Contact us to discuss our custom solutions.
Increases Learning Retention
Get Started with VR Training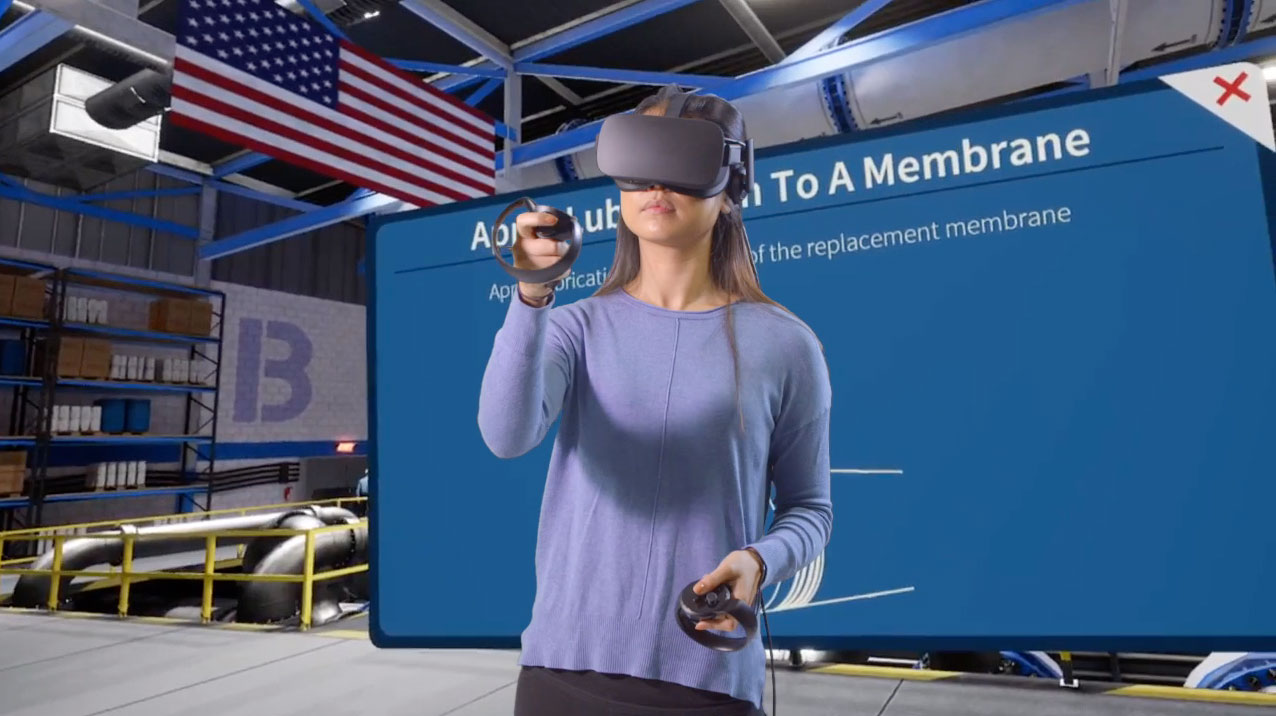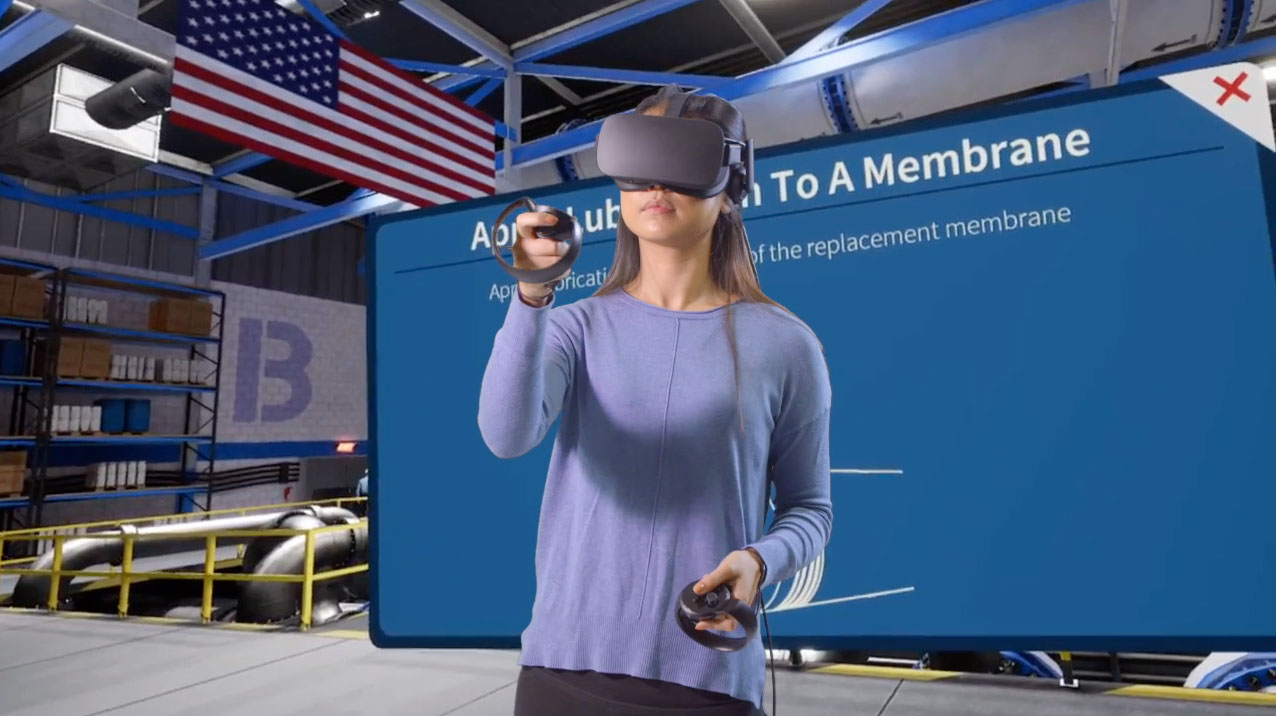 In a study, VR training was proven to help increase employee retention rate to 90.48%. The same study also found that 41% fewer errors were made by those trained with VR. 
Talk to Evolved Safety about how to implement VR training into your current or upcoming training plan.
Questions about VR? We've got answers.
We'll respond quickly and help you better understand what's possible.