Your Interests Come First

Your Interests Come First
Safety Training Products & Services for Manufacturing, Construction, & OSHA Compliance
Products & Services
We review and select only the best content and delivery systems from today's top safety training vendors. Whether you need manufacturing safety training, construction safety training, or OSHA compliance training we work with you to find the right product, service and solution for your business.
Thousands of training programs and multiple options for delivery including online, streaming video and DVD
Explore multiple options from vendors with no pressure
Work with a non-biased, dedicated and safety knowledgeable customer service champion
Satisfy the need for multiple quotes for your RFP
Easily update your training content to keep it fresh and more impactful
We help you make a smooth and painless transition from your current provider to a training program that better meets your needs
Have total confidence that the safety training you select is a perfect fit for your particular needs. We'd love to chat with you – contact us today.
Download the Evolved Safety Catalog
Interactive Online Training & Learning Management
Online training can help you save time and money, without compromising training integrity. We only work with providers that ensure quality, accurate, challenging, and engaging content to ensure comprehension and increased retention rates.
Your LMS should work for you, not make you work.  Ease-of-use and functionality that fits your business are important considerations when choosing a system for workplace safety eLearning.  We're here to help you explore your options and find the perfect system for your business needs, today.
Manufacturing Safety Training
Robust platform for effective safety eLearning
Thousands of online training topics in SCORM and AICC formats
Library covers major OSHA, DOT, EPA, MSHA and industry specific training topics
Multiple foreign language options
Support your online safety training with a state of the art LMS
Accident Investigation
Asbestos
Back Safety
Behavior Based Safety
CAL/OSHA
Chemical Safety
Construction Safety
Driver Training
Electrical Safety
Environmental Management
Ergonomics
Fall Protection
Fire Safety
Food Safety
Forklift
General Industry
GHS – Globally Harmonized System
Hazard Communication
Hazardous Material Transportation
Hazardous Materials Handling
Healthcare
Heat Stress
Hospital Safety
Human Resources
Laboratory Safety
Lockout/Tagout
Machine Guarding
Mine Safety/MSHA
Municipal Safety
NFPA 70E
Off-the-Job Safety
On Campus Safety
Oil and Gas Safety
OSHA 10 & 30 Hour Training
OSHA Recordkeeping
Personal Protective Equipment
Radiation Safety
Respiratory Protection
Retail and Grocery Safety
Slips, Trips & Falls
Transportation Safety/DOT Compliance
Warehouse Safety
Download our catalog for a complete listing of courses and information about our learning management options >>
Just want to talk? Give us a call toll-free at 616.916.1178
Streaming Video & DVD
Well produced and relevant video training can help enhance your classroom training presentation and can be used to reinforce key training topics throughout the year. Streaming video offers you the convenience of on-demand delivery and tracking capabilities. Choose from thousands of DVD and streaming video titles to ensure your next training session is a success.  Spanish and English language programs are available.
Topics covered include:
Accident Investigation
Back Safety
Bloodborne Pathogens
Confined Space Entry
Construction Safety
Crane Safety
Driver Safety
Electrical Safety
Emergency Preparedness
Employee Safety Orientation
Ergonomics
Eye Protection
Fall Protection
Fire Safety
Forklift Safety
Hand Safety
Hazard Communication
Hearing Conservation
Heat Stress
Housekeeping
Ladder Safety
Transportation Safety
Respiratory Protection
GHS – Globally Harmonized System
Office Safety
Safety Awareness
And more!
Download our catalog for a complete listing of Streaming Video and DVD options, including learning management for Streaming Video >>
Got a few minutes? Give us a call toll-free at 616.916.1178
OSHA 10 & 30 Hour Training – Online and In-Person
Selecting the right provider for your OSHA 10 & 30 hour training can be a time consuming task.  Depending on your needs, price, content and delivery method are all important factors in your decision.  We work with multiple OSHA 10 & 30 hour providers for both online and in-person delivery, giving you options to effortlessly find your perfect solution, all from a single point of contact.
Easily review and select your choice provider without spending the time to search around yourself.

  

With one call we can help you make the right decision on content and delivery and alleviate the hassle of working with different vendors.

Offer a mix of online and onsite training to fit your location or employees learning needs.

Cover all of your bases, from general industry and construction to Spanish language training (10 hour only) all from a single resource.

Vendors have been researched and reviewed to ensure technical accuracy, engaging content and best value for your investment.

Easily change up the content to keep the training fresh, especially if your employees take the training more than once.

Students receive an official OSHA/DOL completion card.
Take the hassle out of searching for OSHA 10 & 30 hour training.  Let us make it easy for you to get the OSHA 10 & 30 hour training you need when you need it. 
OSHA 10 & 30 hour training is available in General Industry and Construction, Online and In-Person formats, and Spanish language.
This training material is offered through partnerships with Summit Training Source and UL, OSHA-Authorized providers of OSHA's Outreach training programs.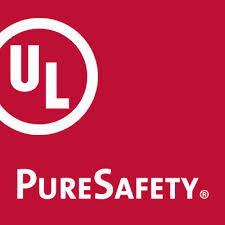 Give Teela or Greg a call toll-free at 616.916.1178
Onsite Training & Consulting Services
From safety program development to litigation support, Evolved Safety works with you to provide a custom onsite solution for your safety program. Our large network of trainers and consultants is available throughout the United States, ensuring quality and consistent results no matter the size of your organization or number of employees.
Services include:
Audits and Inspections
Construction Program Management
Expert Witness Services
Industrial Hygiene Exposure Monitoring
OSHA VPP preparation
Program and Project Management
Respiratory Fit Testing
Safety Professional Placement
Transportation Safety Services
Download our catalog for more information on our onsite safety services >>
Want to discuss your safety needs? Give us a call toll-free at 616.916.1178
Custom Content Development
Custom built training made to fit you.
At times, off-the-shelf training modules fall short of meeting your unique challenges. When a standardized course offering cannot convey the specific knowledge you need to provide to your workforce, you need a partner that can work with you to represent your organization's unique training message efficiently and effectively.
Neunoia is a learning technology company specializing in high quality, custom e-learning solutions. We have worked with small and large manufacturers to quickly build specialized trainings on everything from plant policies to machine specific operation guides. Our team can work with your in-house experts and build custom trainings from the materials you provide, or we can travel to your facility and film new media-rich trainings from scratch. The development team here at Neunoia is capable and experienced in programming relevant interactions and simulations that enable your learners to greatly enhance their retention.
We work in collaboration with you throughout the process so you have full control over your course content. When it's time to take control of your training program, we're on your team.
Capabilities:
E-Learining Course Design & Programming
Course Tracking and Reporting (SCORM, xAPI)
Interaction Design
In-House Video & Voiceover Talent
On-site Video Capture
Multi-Language Support
Quick Turnaround
Use Cases:
Onboarding
Compliance
Machine-Specific Training
Company Messaging
Sales Training
Customer-Facing Product Training
Got a safety need to discuss? Give us a call toll-free at 616.916.1178
First Aid, CPR and AED Training and Services
Make sure your team is ready to respond and in compliance with First Aid, CPR and AED training.
National network of over 750 instructors, of which, 97% have actual medical experience in nursing or EMS
Choose from First Aid, CPR, AED and Bloodborne Pathogens training from American Heart Association or American Red Cross
Nationwide, consistent workplace CPR & First Aid training for companies with multiple locations, eliminates the time and expense required to coordinate training with multiple providers
Low minimum student requirements
All instructors are insured and have had federal and state background checks performed on them
Training Programs and Services Include:
First Aid, CPR and AED Training
Bloodborne Pathogens and/or Emergency Oxygen
BLS for Healthcare
Custom Advanced First Aid, EMR, & Mock First Aid Drills
AED Inspection and Maintenance
Just want to talk? Give us a call toll-free at 616.916.1178
Software for Health & Safety
This health & safety management software solution combines complete health & safety functionality with an exceptional level of configurability.
Our customers are people with legal or functional responsibility for complex or dispersed operations where traditional approaches to managing health & safety are no longer adequate. With a total of 83 sub-modules organized under 9 main modules, and powerful configuration and workflow management tools, This software meets all but the most specialist of requirements.
This health & safety management solution can be accessed at any time from any web enabled device and is suited to all sizes of organization. It offers a secure, convenient method to:
Risk
A simple yet comprehensive framework that gives staff across your entire organisation the tools to identify, assess and manage risks relevant to their activities.
Incident
Gather information quickly to mitigate against recurrence with this comprehensive set of tools for documenting, reporting and investigating accidents and incidents.
Audit
From tracking safety checks to complying with insurance guidelines, fully audit compliance procedures across multiple sites and locations. Easily produce summary or individual reports at site, department or company level.
Asset
Maintain safe operation of all assets with scheduled reminders, action management and follow up actions tracked to completion. Equipment issue tool tracks asset use by who, when and where.
People
Gives managers the tools to identify training needs that will ensure the required company training standards are met and reviews are never missed so training is reviewed on time.
Behavioral
Be proactive not reactive by engaging your entire organization in recording safe and unsafe observations. A suite of graphical reports highlight success and improvements as well as new areas to target.
Contractor
Provides one place to manage contractors and their compliance through the management and completion of all relevant documentation under the CDM Regulations prior to granting site access.
Environment
Record and manage environmental compliance through this suite of configurable aspects, impacts and waste registers that will assist in managing and reducing environmental outputs.
Portal
Your managed, unlicensed gateway enabling all your staff and contractors to report, view and complete health and safety management information easily via configurable user friendly menus.
Mobile App
Designed to enhance the Assure user interface for access via mobile devices, the App allows the completion of risk assessments, audits, incident and accident reports etc. in the field without having to worry about network coverage.
» Download the 2021 Evolved Safety Catalog!