Interactive Online Training Programs »
UL's Workplace Health and Safety course library offers self-paced training that is engaging, consistent and measurable. You and your trainees can access or manage training 24/7 from virtually any Internet-connected computer. All courses are developed by a team of certified safety professionals and adult learning experts, and are continuously updated to address compliance requirements. The in-house Professional Learning Services team maximizes employee learning and retention with rich multimedia features including:
• High-quality course narration and text
• Superior high-resolution graphics, 3D animation and illustrations
• Challenging learning activities, knowledge checks and post-tests to reinforce and evaluate employee knowledge
• Intuitive course navigation and bookmarking
UL's flexible delivery and pricing fit any environment, workflow or budget, and our Course Licensing options allow you to run content on your learning management or enterprise software system.
All of UL's Workplace Health and Safety courses conform to AICC and SCORM 1.2 requirements.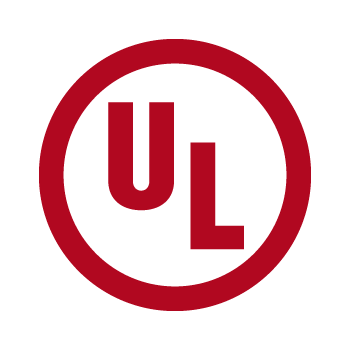 Course Language Availability:
E = English
C = Canadian French
D = Dutch
F = French
G = German
H = Polish
J = Japanese
K = Korean
M = Chinese
P = Portuguese
S = Spanish
T = Thai
Z   = Czech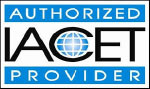 UL Workplace Health & Safety has been accredited as an Authorized Provider by the International Association for Continuing Education and Training (IACET).
Construction and Heavy Equipment
• Basic Rigging Awareness – SE
• Blasting Area Safety – E
• Blocking and Cribbing for Heavy Equipment – E
• Concrete and Masonry – SE
• Concrete Construction MINI-MODULE – E
• Confined Space Awareness for Construction – E
• Confined Space Hazards for Construction – SE
• Confined Spaces MINI-MODULE – E
• Crane Safety MINI-MODULE – E
• Electrical Safety and Lockout/Tagout MINI-MODULE – E
• Electrical Safety for Construction: Cord and Plug Connected Equipment – E
• Electrical Safety for Construction: Power Lines and Lockout/Tagout – SE
• Fall Protection – E
• Fall Protection MINI-MODULE – DE
• Fire Extinguisher MINI-MODULE – E
• Fire Extinguisher Safety for Construction – SE
• Guarding Floor and Wall Openings and Holes MINI-MODULE – SE
• Hand and Power Tool Safety for Construction – SE
• Hazard Communication MINI-MODULE – CE
• Hazard Communication for Construction – SE
• Health Hazards in Construction – SE
• Health Hazards in Construction MINI-MODULE – E
• Ladder Safety MINI-MODULE – E
• Ladder Safety for Construction – SE
• Load Securement and Distribution – E
• Load Securement for Heavy Equipment – E
• Material Handling Practices for Construction – E
• OSHA Inspections for Construction and Multi-Employer Worksites – E
• Personal Protective Equipment (PPE) MINI-MODULE – E
• Personal Protective Equipment (PPE) for Construction – SE
• Personal Protective Equipment (PPE) Overview for Construction – E
• Personal Protective Equipment (PPE) Overview for Construction: Protective Characteristics – E
• Personal Protective Equipment (PPE) Overview for Construction: Using and Maintaining PPE – E
• Power Tool Safety MINI-MODULE – E
• Safety and You for Construction – E
• Scaffold Safety Awareness – CPSE
• Scaffolding MINI-MODULE – E
• Slips, Trips and Falls for Construction – SE
• Stacking and Storage Practices for Construction – SE
• Stormwater and Erosion Control Best Management Practices – E
• Struck By, Caught Between – Staying Out of the Line of Fire – SE
• Trenching and Excavation MINI-MODULE – E
• Vehicle Inspection for Heavy Equipment – E
• Welding, Cutting and Brazing MINI-MODULE – E
• Welding, Cutting and Brazing for Construction – SE
• Work Zone Safety MINI-MODULE – SE
• Worker Orientation for Construction – SE
• Drug and Alcohol Awareness – DFGHJMPSTZE
• Reasonable Suspicion Training for Alcohol and Substance Abuse – SE
• Environmental Awareness – Parts 1-3 – DFGHJMPSTZE
• Environmental Overview – E
• Resource Conser
vation Recovery Act  (RCRA) Parts 1-2 – SE
• Spill Prevention, Control and Countermeasure (SPCC) – CDGHMPSE
• Stormwater Pollution Prevention – CDFGHJMPSTZE
• Office Ergonomics for California – E
• Office Ergonomics – CE
• Office Ergonomics for Canada – E
Food Service and Distribution Safety
• Food Service & Distribution – HACCP Overview – E
• Food Service & Distribution – HACCP Principles 1-7 – E
General Safety and Manufacturing
• Aerial and Scissor Lifts – CDFGHJMPSTZE
• Ammonia Awareness – E
• Applying Electrical Standards – E
• Arsenic Awareness – E
• Asbestos Awareness Intro, Parts 1-3 – E
• Basic Rigging Principles, Parts 1-2 – E
• Battery and Charger Safety – E
• Bench Grinder Safety – DFGHMPSTZE
• Benzene Safety – E
• Bloodborne Pathogens MINI-MODULE – E
• Bloodborne Pathogens (BBP) – CFGMPSE
• Chemical Facility Security Awareness Training – SE
• Chlorine Awareness – E
• Cleaning Up Small Chemical Spills – E
• Cold Stress – E
• Combustible Dust – CE
• Compressed Air Safety – E
• Compressed Gas Cylinder Safety (US) – CSE
• Confined Space Hazards – SE
• Confined Space Hazards MINI-MODULE – E
• Confined Spaces: Permit-Required – SE
• Contractor Safety – E
• CPR Training – E
• Crane Hand Signaling, Parts 1-2 – SE
• Crane Operator Safety – SE
• Crystalline Silica Awareness – SE
• Domestic Preparedness Awareness Overview – E
• Dust Mask – Voluntary Use Guidelines – E
• Egress and Emergency Action Plans – E
• Egress and Emergency Action Plans Awareness – E
• Electrical Arc Flash Awareness – E
• Electrical Safety and Lockout/Tagout (LOTO) – SE
• Emergency Response for Multi-Story Buildings – E
• Excavation and Trenching Safety – SE
• Fall Protection – SE
• Fire Extinguisher Safety, Parts 1-2 – SE
• Fire Prevention – SE
• Fire Watch – DGHJMPSTZE
• Flammable and Combustible Liquids – DGHMPSTZE
• Grounding Fundamentals – E
• Guarding Floor and Wall Openings – E
• Hand and Power Tool Safety – CDFGHJMPSTZE
• Hand, Wrist and Finger Safety – CDFGHJMPSTZE
• Hand, Wrist and Finger Safety MINI-MODULE – E
• Hazard Communication – SE
• Hazard Communication – Labels – SE
• Hazard Communication – Pictograms – SE
• Hazard Communication – Safety Data Sheets – SE
• Hazard Communication Awareness – SE
• Hazard Communication for California – E
• HAZWOPER Refresher Training, Parts 1-10 – SE
• Hearing Conservation – E
• Hearing Conservation Awareness – E
• Heat Stress – CDFGHJMPSTZE
• Hexavalent Chromium – E
• Hot Work – SE
• Housekeeping on the Job – SE
• Hydraulic Safety Awareness – E
• Hydrogen Sulfide (H2S) Awareness – E
• Hydrogen Sulfide Safety, Parts 1-2 – E
• Industrial Ergonomics – DFGHJMPSTZE
• Industrial Ergonomics for California – E
• Industrial Erg
onomics for Canada – E
• Injury and Illness Prevention Program (IIPP) – SE
• Introduction to Industrial Hygiene (US) – SE
• Introduction to OSHA – E
• Ionizing Radiation – E
• Job Hazard Analysis (JHA) – DFGHS
• Ladder Safety – SE
• Laser Safety – E
• Lead Poisoning Awareness – E
• Line Breaking – CPSE
• Lockout/Tagout MINI-MODULE – E
• Lockout/Tagout (LOTO) – SE
• Logging & Chainsaw Safety – E
• Machine Guarding – SE
• Machine Guarding MINI-MODULE – E
• Materials Handling and Storage – SE
• Office Safety – E
• OSHA 300 Recordkeeping Requirements – E
• OSHA Inspections for Construction and Multi-Employer Worksites – E
• OSHA: What You Need to Know – E
• Overhead and Gantry Crane Safety – DGHJSTZ
• Pandemic Influenza – E
• Performing Safety Inspections – DFGHJMPSTZE
• Personal Protective Equipment (PPE), Parts 1-10 – CDSE
• Personal Protective Equipment (PPE) Overview – SE
• Pest Management – E
• Powered Industrial Trucks – Operators Overview – DGHJMPSTZE
• Powered Industrial Trucks, Parts 1-3 – DFGHJMPSTZE
• PPE Overview MINI-MODULE – E
• Pre-Job Briefings – DFGHJMPSTZE
• Pressure Vessel Safety – E
• Preventing and Addressing Electrical Violations – SE
• Preventing Back Injury – CDFGHMPSTZE
• Preventing Back Injury – MINI-MODULE E
• Preventing Cuts and Puncture Wounds – SE
• Preventing Slips, Trips and Falls – CDFGHMPSTZE
• Preventing Slips, Trips and Falls MINI-MODULE – E
• Process Safety Management (PSM) – General Industry – E
• Recognizing Electrical Hazards – CDFGHMPSTZE
• Respiratory Protection – SE
• Respiratory Protection Awareness – E
• Safety and You – DGFHJMPSTZE
• Safety Everywhere: Carbon Monoxide – E
• Safety Everywhere: Coping with Cold – E
• Safety Everywhere: Dealing with Heat – E
• Safety Everywhere: Fire Safety – E
• Safety Everywhere: Staying Safe on Two Wheels – E
• Safety Orientation – DFGHMPSTZE
• Safety Signs – E
• Spray Finishing – E
• The Human Element – E
• Tree Trimming Safety – E
• Understanding Safety Trained Supervisor (STS) Certification – E
• Using Electrical Safety Programs – PE
• Using Eyewashes and Emergency Showers – E
• Walking/Working Surfaces – DGHJMPSTZE
• Warehouse Safety – MPSE
• Welding, Cutting and Brazing – PSE
• Workplace Hazardous Materials Information System (WHMIS), Parts 1-2 – CDFGHJPSTZE
Health and Safety Management
• Applying Electrical Standa
rds – E
• Compliance, Safety, Accountability (CSA) Overview for Drivers – E
• Confined Spaces: Permit-Required – E
• Continuously Improve for Safety Excellence – DFGHJPSTZE
• Culture of Early Reporting – DFGHJMPSTZE
• DOT Driver Compliance – E
• Giving and Receiving Feedback – DFGHJMPSTZE
• Hot Work – E
• Integrated Health and Safety, Parts 1-7 – E
• Incident Investigation – CDFGHJMPSTZE
• Injury and Illness Prevention Program (IIPP) – E
• Inspections and Observations – DFGHJMPSTZE
• Integrated Systems – Achieving Organizational Excellence – DFGHJMPSTZE

• Introduction to OSHA – E
• Job Hazard Analysis (JHA) – DJE
• OSHA 300 Recordkeeping Requirements – E
• OSHA Inspections for Construction and Multi-Employer Worksites – E
• OSHA: What You Need to Know – E
• Preventing and Addressing Electrical Violations – E
• Process Safety Management (PSM) – General Industry – E
• Reporting (Data Entry) – DFGHJMPSTZE
• Safety and You – DFGHJMPSTZE
• Tasks and Corrective Actions – DFGHJMPSTZE
• Trending and Analysis – DFGHJMSTZE
• "What If?" Mentality – DFGHJMPSTZE
• Why Incident Management Matters Introduction – DFGHJMPSTZE
• First Aid – Basics – KE
• First Aid – Medical Emergencies – E
• First Aid, Parts 1-11 – E
• Infection Control – Handwashing – E
• Laboratory Safety – Biohazards, Parts 1-2 – E
• Latex Allergy – E 
• MDRO-MRSA – E
• Mercury Exposure – E
• Prevention and Control of TB, Parts 1-2 – E
• Access to Medical & Exposure Records – E
• Access to Medical and Exposure Records for Employees – E
• Active Shooter: Law Enforcement – CSE
• Active Shooter: Prevention and Preparation – CSE
• Active Shooter: Run, Hide, Fight – CSE
• Active Shooter: Victims – CSE
• Code of Conduct – E
• Conflict Management for Employees – E
• Conflict Management for Managers – E
• Cyber Security Awareness – E
• Diversity – Valuing Differences – E
• Drug and Alcohol Awareness – E

• Effective Supervision – DFGHJMPSTZE
• Health Insurance Portability and Accountability Act (HIPAA) Overview – E
• Managing a Successful Team – E
• Preventing Workplace Harassment – Employees – E
• Preventing Workplace Harassment – Managers – E
• Reasonable Suspicion Training for Alcohol and Substance Abuse – E
• Sexual Harassment and Abusive Conduct Prevention for Managers (California AB 1825 and 2053) – E
• Sexual Harassment Prevention for Managers – E
• Workplace Violence Prevention – E
• Accident Investigation INTERNATIONAL* – E
• Anti-Bullying INTERNATIONAL* – E
• Change Management INTERNATIONAL* – E
• Combustible Dust INTERNATIONAL – CE
• Compressed Gas Cylinder Safety INTERNATIONAL – DFGHJMPTZE
• Confined Space Hazards INTERNATIONAL – CSE
• Confined Space Hazards for Canada – E
• Confined Spaces: Permit-Required INTERNATIONAL* – CDFGHJTZE
• Dignity in the Workplace INTERNATIONAL* – E
• Drug and Alcohol Awareness INTERNATIONAL – DFGHJMPSTZE
• Egress and Emergency Action Plans INTERNATIONAL – CDGHJPSTZE
• Electrical Arc Flash Awareness INTERNATIONAL – CDFGHJMPSTZE
• Electrical Safety and Lockout/Tagout (LOTO) INTERNATIONAL – DGHJMPTZE
• Excavation and Trenching Safety INTERNATIONAL – CPE
• Eye Safety (ROSPA) INTERNATIONAL* – E
• Fall Protection INTERNATIONAL – CDGHJMSTZE
• Fire Watch INTERNATIONAL – CFE
• Fire Extinguisher Safety INTERNATIONAL – CDFGHPSTZE
• Fire Extinguisher Safety for Canada – E
• Fire Prevention INTERNATIONAL – CDFGHJMPTZE
• First Aid – Basics INTERNATIONAL – DFGHJKPSTZE
• First Aid – Medical Emergencies INTERNATIONAL – DFGHJPSTZE
• First Aid (Global) (ROSPA)* E
• Flammable and Combustible Liquids INTERNATIONAL – CFE
• Hazardous Chemical Information INTERNATIONAL – DHTZE
• Hazardous Chemical Information – Labels INTERNATIONAL* – PE
• Hazardous Chemical Information – Pictograms INTERNATIONAL – PE
• Hazardous Chemical Information – Safety Data Sheets INTERNATIONAL – PE
• Hazard Communication – Labels INTERNATIONAL – CFE
• Hazard Communication – Pictograms INTERNATIONAL – CFE

• Hazard Communication – Safety Data Sheets INTERNATIONAL – CFE
• Hazardous Waste Management, Parts 1-2 INTERNATIONAL – CFE
• Hearing Conservation INTERNATIONAL – CDFGHMPSTZE
• Hexavalent Chromium INTERNATIONAL* – DFGHJMPSTZE
• Hot Work INTERNATIONAL – CDFGHJPTZE
• Housekeeping on the Job INTERNATIONAL – CE
• Industrial Ergonomics INTERNATIONAL – CE
• Injury and Illness Prevention Program (IIPP) INTERNATIONAL – DFGHJMPSTZE
• Lab Safety INTERNATIONAL – CFJMPE
• Laboratory Safety (ROSPA) INTERNATIONAL* – E
• Ladder Safety INTERNATIONAL – CDFGHJMPTZE
• Lockout/Tagout INTERNATIONAL – CDGHTZE
• Machine Guarding INTERNATIONAL – CDFGHMTZE
• Managing Pregnancy in the Workplace (ROSPA) INTERNATIONAL* – E
• Materials Handling and Storage INTERNATIONAL – CDFGHMPTZE
• Modern Slavery Act Amended* – E
• Office Safety INTERNATIONAL – CDFGHMPTZE
• Personal Protective Equipment (PPE) – Parts 1-10 INTERNATIONAL – FGHMTZE
• Personal Protective Equipment (PPE) Overview INTERNATIONAL – CFE
• Powered Industrial Trucks, Parts 1-3 INTERNATIONAL – CFE
• Preventing Back Injury INTERNATIONAL – CE
• Respiratory Protection INTERNATIONAL – CDFGHJPSTZE
• Spill Prevention, Control and Countermeasure (SPCC) INTERNATIONAL – CFE
• Stormwater Pollution Prevention INTERNATIONAL CE
• Transportation of Dangerous Goods (Canada) E
• Using Electrical Safety Programs INTERNATIONAL – CE
• Using Eyewashes and Emergency Showers INTERNATIONAL – DFGHJMPSTZE
• Walking/Working Surfaces INTERNATIONAL – CFE
• Warehouse Safety INTERNATIONAL – CE
• Welding, Cutting and Brazing INTERNATIONAL – CFE
• Biosafety Hazardous Waste Handling and Disposal – E
• Formaldehyde – E
• Lab Safety – SE
• Laboratory Safety – Biohazards, Parts 1-2 – E
• Semiconductor Chemical Safety, Parts 1-5 – E
• Semiconductor Electrical Safety, Parts 1-4 – E
• Semiconductor Environmental, Health and
Safety at Work, Parts 1-2 – E
• Semiconductor Ergonomics for Maintenance
and Service – E
• Semiconductor Fabrication Worker Safety, Parts 1-2 – E
• Semiconductor Hazardous Energy Control, Parts 1-2 – E
Telecommunications Safety
• Radiofrequency (RF) Training – E
• 15-Passenger Van Safety – E
• Accident and Breakdown Procedures – E
• Avoiding Rear-End Collisions – Large Vehicles – SE
• Avoiding Rear-end Collisions – Light Vehicles – SE
• Compliance, Safety, Accountability (CSA) Overview for Drivers – E
• Defensive Driving – Large Vehicles – CE
• Defensive Driving – Small Vehicles – CDGHPSE
• Distracted Driving – ME
• DOT Driver Compliance – E
• Driver Fatigue – E
• Driver Wellness – E
• Extreme Driving Conditions – E
• Hazards of Changing Lanes – Large Vehicles – E
• Hazards of Changing Lanes – Light Commercial Vehicles – E
• Hazards of Speeding – Large Vehicles – E


• Hazards of Speeding – Light Commercial Vehicles – E
• Hazards of Tailgating – Large Vehicles – E
• Hazards of Tailgating – Light Commercial Vehicles – E
• HazMat Transportation, Parts 1-7 – E
• HAZMAT Transportation Awareness – E
• Road Rage – E
• Safe Backing and Turning – E
• Safe Vehicle Operations – E
• Servicing Tires and Rims – E
• Stop Signs and Signals – Large Vehicles – E
• Stop Signs and Signals – Light Commercial Vehicles – E
• Towing Trailers – E
• Transportation of Dangerous Goods (Canada) – E
• Vehicle and Roadside Inspections – E