EMPOWER Our new safety platform that strengthens the existing SafetySkills offerings.
• Award Winning
• A Powerful LMS
• Unsurpassed Customer Service
With EMPOWER you get a bundled package of tools: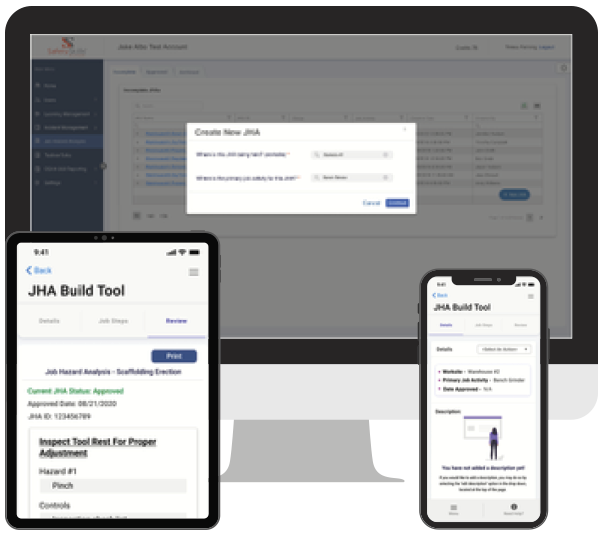 JOB HAZARD ANALYSIS
Efficiently review all workforce activities to understand where potential hazards exist and assign appropriate  controls to account for each hazard.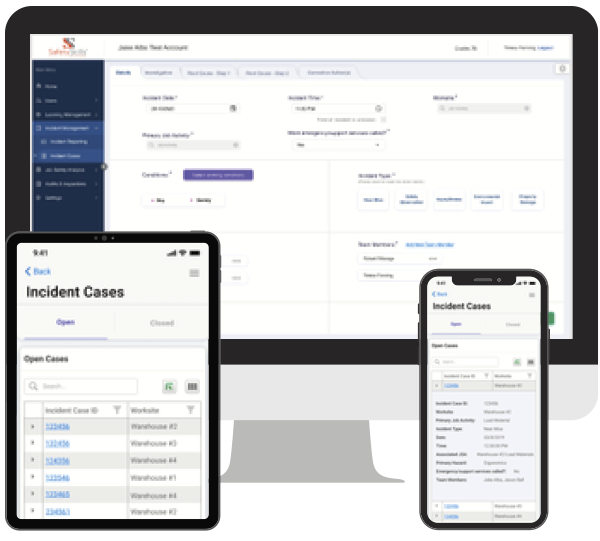 INCIDENT MANAGEMENT
Open an investigation, conduct a root cause analysis, and assign and track corrective and preventive actions following incidents or near misses.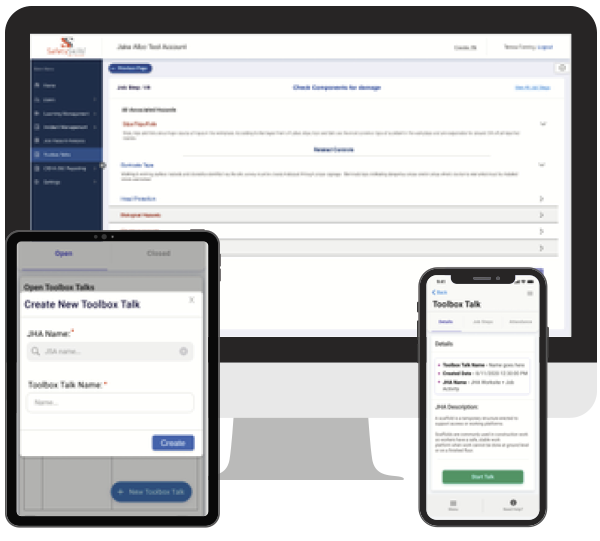 TOOLBOX TALKS
Use your JHA to guide training on the specific hazards and controls relevant to your jobsite, with pre-loaded descriptions created specifically for safety briefings.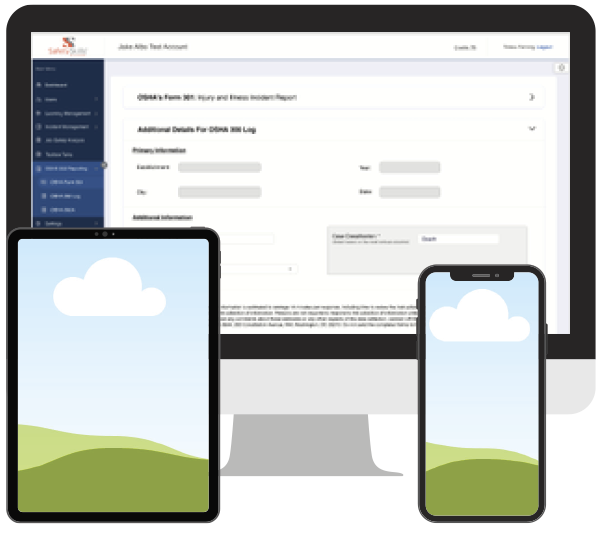 OSHA REPORTING
Fill out, save and submit the applicable OSHA 300 forms required for workplace injuries and illnesses, both for your records and for official OSHA tracking.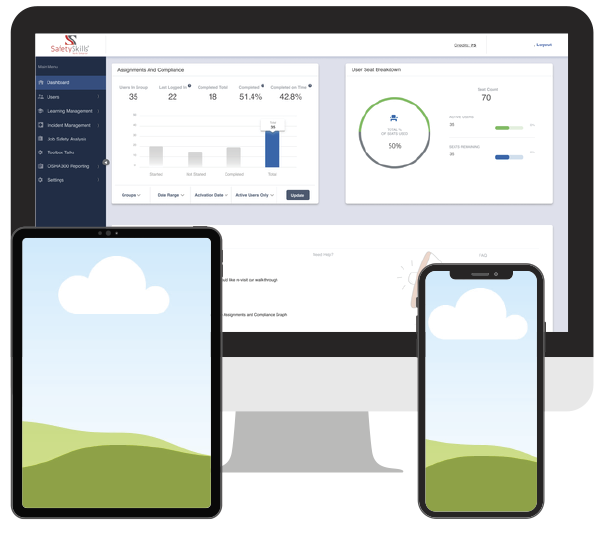 CONTENT & UPDATED LMS
Access to the same great courses through an updated LMS interface. Enjoy a new, streamlined workspace, detailed reporting features and a convenient mobile app.