Hi Evolved Customers,
I hope you had an enjoyable Thanksgiving holiday. As we close out 2022 and look toward the rapidly approaching new year, I wanted to let you know of exciting news and events from the EH&S training space and Evolved Safety.
From the merger of two prominent safety training providers to the rise in virtual reality training projected in 2023, here is what you should have on your radar.
HSI Acquires SafetySkills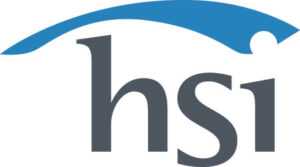 SafetySkills recently joined the HSI family of brands! SafetySkills customers now have access to one of the industry's largest libraries of safety training materials and safety software. In addition to workplace safety, HSI offers training programs covering workplace compliance and HR, business skills, banking, and financial literacy, software skills, retail logistics (DSD), and career planning. If you have questions or want more information, please call us at 616.916.1178 or reply to this email.
Virtual Reality Training Takes Off with More Courses and Custom Content
VR training reduces workplace injuries by 43% (Chaos Theory Games, 2020).
Learners experienced a 75% retention rate using VR training. (National Education Association)
Virtual Reality training is up to 4x faster than classroom training and offers 4x more training engagement versus e-learning (Pixio VR)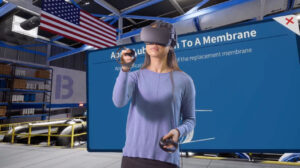 Virtual Reality training technology is more accessible than ever– with lower price points, more headset options, and growing content libraries. Trainees experience a 360-degree active learning environment to fully interact with simulated real-world scenarios, tools, machinery, and even other trainees and instructors. The result is learning in the best way possible — through experience — significantly improving learning retention, job performance, team collaboration, workplace safety, and cost.
Evolved Safety brings together off-the-shelf virtual reality training content from multiple vendors for one of the most comprehensive course offerings available. We also facilitate the development of custom training content, giving you endless options for VR training applications.
To learn more and experience Virtual Reality training for yourself, please contact us!
Onsite Training & Safety Services
As workplaces return to pre-pandemic onsite staff levels, we've seen the need for onsite training and safety consulting services increase. If you need in-person training or consulting, let us take care of finding the right safety professional for your needs.
NSC Defensive Driving Course – 25% off the First 100 Seats
According to the National Highway Traffic Safety Administration (NHTSA), there are typically more car accidents during holidays than during non-holiday periods. With more drivers hitting the roads and many more stressed than usual, it's an excellent time to ensure you and your employees know how to drive defensively to prevent motor vehicle accidents.
We're offering the next 100 seats to the NSC Defensive Driving and NSC Professional Truck Driver courses at 25% off*. Use the coupon code "drivingdiscount". Order Online >
Contact us for information on the group or other purchase options.
*25% off per course price of $50. No other discounts or promotions apply. Offer available to first 100 seats sold while supplies last or until February 28, 2023.
Evolved Safety Works For You
No matter what changes happen in the safety industry, from new regulations to new training providers, we remain a neutral service provider that puts our customers first. Our mission is to help you find the most effective EH&S solutions from various industry-leading suppliers at the best price.
If you have questions or want more information about any of the above, please call me at 616.916.1178 or reply to this email.
Best,

Teela Brown
President, Evolved Safety