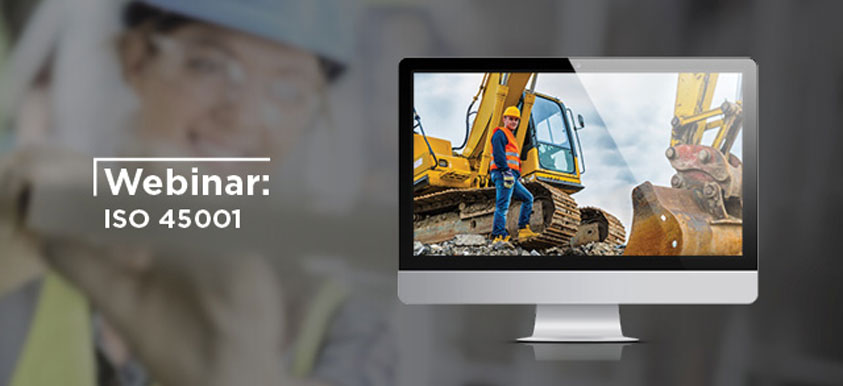 We know new safety standards can be challenging to keep track of, especially with a name like ISO 45001. But don't worry, it's easier to understand than you think! One of the most eagerly awaited standards in the world, the new international standard was published in March 2018 and was developed to drastically improve levels of workplace safety… so what does this mean to you?
Long story, short – ISO 45001 wants to bring consistency to your workplace EH&S standards and help develop sustainable safety cultures in organizations all over the world. But like any new standard, you'll need the correct tools and processes for proper implementation at your workplace should you choose to adopt it… which is why we are here to help!
Join us for an informative 30-minute webinar – plus a Q&A portion – on ISO 45001 and how it fits into a holistic approach to safety, on Tuesday, September 25 at 12pm (CT). Our team will discuss:
Key principles of ISO 45001
How can organizations truly engage employees?
Improving safety performance in line with ISO 45001
Plus you won't want to miss a demonstration of how health and safety software can help your organization implement a culture where everybody takes responsibility… also included in the webinar!
Spots are limited and are filling up fast! Interested? Let us know today.