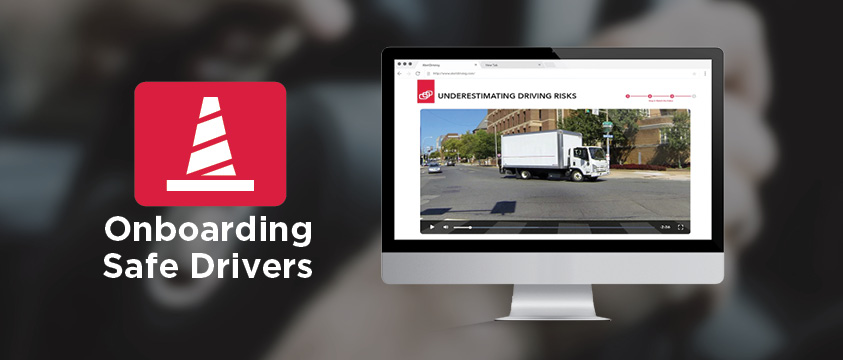 Something new is hitting the airwaves this month from Evolved Safety… for the first time ever, we will be hosting a webinar to bring attention to a very important and constant safety issue regardless of the season, time of year, or your job.
The topic? Driver Safety. Recent studies by NHTSA show that 94% of all crashes are caused by human error… What's more is that road accidents take a social, financial, and operational toll on both the persons affected and organizations alike. This makes the need for developing a safety culture and implementing preventative, driver-focused, risk management solutions more important than ever. But how to choose what's right for you and your company?
That's where the webinar comes in. Evolved Safety and AlertDriving invite you to our "Onboarding Safe Drivers" webinar on July 26th 2018 at 2 PM EST. We understand there's all kinds of solutions out there to help mitigate road risks, and we want to help you find the most effective and efficient one for you. During this brief presentation we will cover:
The business case for investing in driver safety

An overview of available options

A driver-focused demonstration of the onboarding process

Setting the foundation for a preventative approach to reducing collisions
PLUS, companies who attend will be given special access to select safety programs!
Ready to learn how you can help protect both new and old fleet drivers? Don't wait – sign up now!