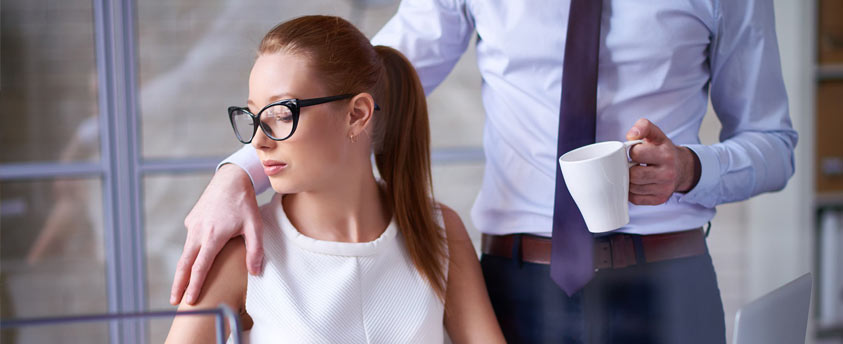 Would you want to go to work everyday if it were a hostile work environment? The collective answer is absolutely not. Unfortunately for tens of thousands of workers, a hostile work environment due to sexual harassment is dealt with on a daily basis. Over 12,000 sexual harassment and 90,000 discrimination complaints are reported every year according to the Equal Employment Opportunity Commission (EEOC), with countless cases going unreported.
What's more, sexual harassment in the workplace is connected to the overall health and safety of harassment victims and their co-workers, which according to the EEOC include:
Increased stress for victims, potentially leading to a variety of physical ailments

Inability of victims to focus on doing a job correctly and safely

Inability of co-workers and managers to effectively respond to or deal with sexual harassment

Intimidation that causes victims to be reluctant to raise legitimate safety issues for fear of being ridiculed

Workplace violence, if harassment takes the form of actual or threatened physical contact
Even so, workplace safety and health laws administered by the OSHA are limited in their authority and reach concerning workplace harassment. In fact, most companies address incidents internally. As a safety manager, you must recognize harassment and discrimination, protect a victim's rights, and know how to handle incidents if they occur. So… what are YOU doing to mitigate sexual harassment at your workplace?
Let us help. The right training can help keep you – and your employees – educated and aware of sexual harassment. Evolved Safety works with several vendors that offer training on this subject – and in multiple formats and languages to fit your needs.
Not sure what's best for you? Head to our website or give us a call today – your workplace depends on it.