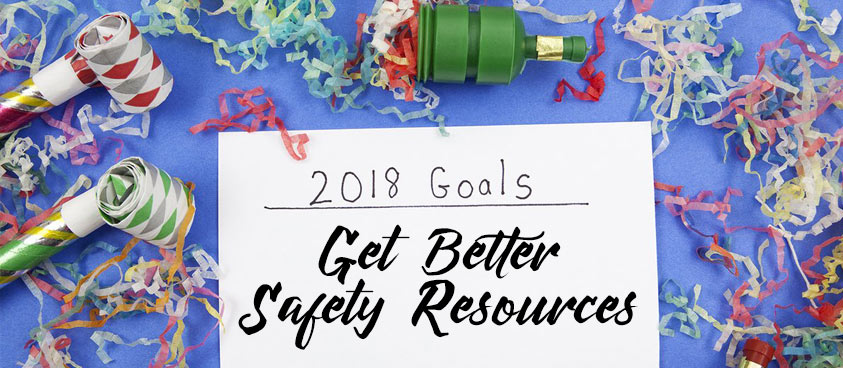 Is the above your resolution? Everyone's talking about their personal New Year's Resolutions for 2018, but what about the ones you make for your workplace? What things can you change about the safety of your workplace? What can you improve upon?
For us at Evolved Safety, this year is all about YOUR workplace resolutions. We want to put even more focus on finding the best and most effective solution for each client, and now's the perfect time to reevaluate your workplace needs, look into updates for your safety courses, or learn more about new or updated regulations. The good news is that we can help! Take a peek at how:
Custom LMS Content Solutions – Love your LMS but want to add new or additional content? We can make any content in our library work in your LMS – many of our courses are SCORM and AICC compliant. We also select partners that continuously release new or updated content. No stale, old training material here.
Extensive Program Library – Don't show that same DVD or have your employees take the same online training program for 10th time. It's a new year, let us help you freshen up your training library. We've got over 2,000 programs to choose from available in several formats, including online, streaming video, and DVD… and even multiple languages!
Quality Vendors at your Convenience – In a world of choice, we strive to make sure you get exactly what you need, when you need it. We partner with vendors that not only fill a certification or are compliant with a regulation, but offer quality products and services that will get the job done right the first time – keeping you happy and compliant.
Help us make 2018 the best year yet!  Let us know what you need… if we can't find it, we'll work to make it happen. Our goal is to continuously review and select only the best content, technology, delivery systems, vendors, and more that will best suit YOUR needs.
Give us a call today to discuss your New Year's Resolution!