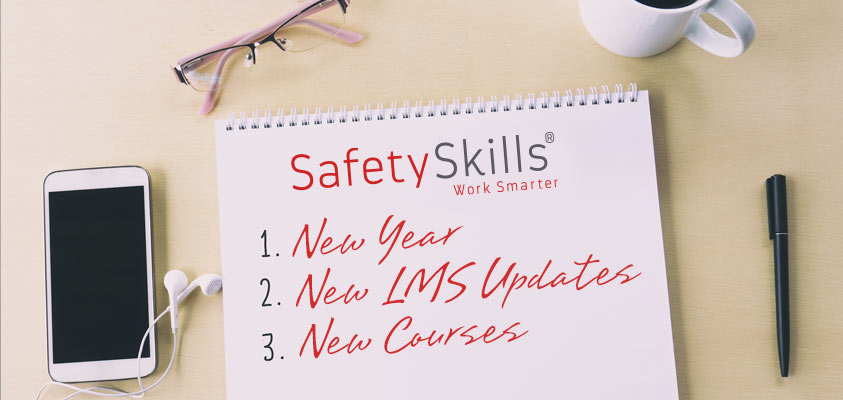 Starting off 2018 with a bang, SafetySkills has an update to their Learning Management System AND new courses now available!
The hugely anticipated LMS updates is finally here! Depending on your access level, changes will affect Owners, Super Administrators, Administrators, and Learners a little differently, so head on over to SafetySkills' website to learn more or contact SafetySkills customer care at support@safetyskills.com with any additional questions. But in the meantime, take a look at this quick rundown of what's new in this LMS Update:
Ability to use new "Multi-Select" custom field type

Ability to use new multiple selection tool

Removal of Legacy Groups

Removal of HTML requirements on Welcome email
What's more? It wouldn't be a new year without some new titles… and with more coming soon, SafetySkills is setting you up for success! Here's what's now available:
Food Defense

Allergen Control in Food Manufacturing

Cleaning and Sanitizing Chemical Safety in Food Manufacturing

Food Safety Plans in Food Manufacturing (HACCP)
For more information, shoot us an email at info@evolvedsafety.com and we'd be happy to discuss details!