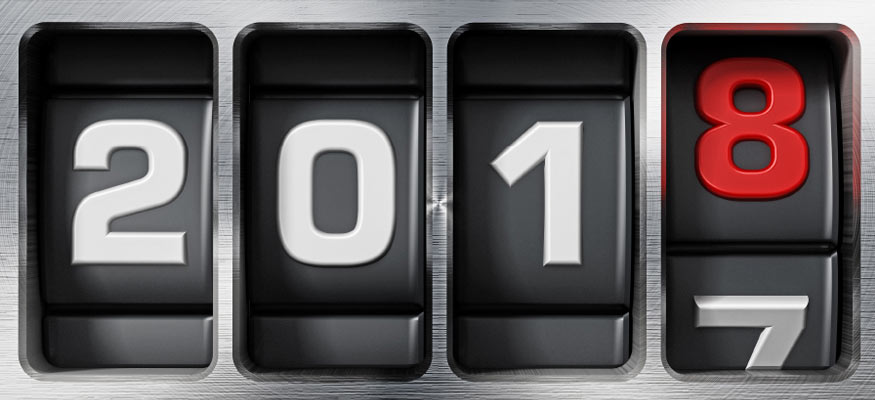 Another year has flown by, but that's okay; it's another year where we get to do what we do best – help our clients and their employees stay safe and in compliance… and stay prepared. And now's a better time than ever to get prepared for 2018 by checking in with the Occupational Safety and Health Administration (OSHA) and their plans for next year.
Over the past year, there's been talk of budget cuts and otherwise, but OSHA is working harder than ever to ensure workplaces are kept safe in 2018. Here's what you can look forward to:
Respirable Crystalline Silica – To better protect workers exposed to respirable crystalline silica, OSHA has issued two new respirable crystalline silica standards: one for construction, and the other for general industry and maritime. OSHA began enforcing most provisions of the standard for construction on September 23, 2017, and will begin enforcing most provisions of the standard for general industry and maritime on June 23, 2018.
General Industry Walking-Working Surfaces and Fall Protection – OSHA has issued a final rule on Walking-Working Surfaces and Personal Fall Protection Systems to better protect workers in general industry from these hazards by updating and clarifying standards and adding training and inspection requirements. Must of this rule came into effect in January 2017, but here's what's ahead for November 19, 2018:
Installing personal fall arrest or ladder safety systems on new fixed ladders over 24 feet and on replacement ladders/ladder sections, including fixed ladders on outdoor advertising structures.
Ensuring existing fixed ladders over 24 feet, including those on outdoor advertising structures, are equipped with a cage, well, personal fall arrest system, or ladder safety system.
Cranes & Derricks in Construction – With the significant safety issues to be considered, both for the operators of the diverse "lifting" devices, and for workers in proximity to them, a lot of careful training and extensive workplace precautions have been developed for these operations – the most recent being a notice of proposed rulemaking for the Crane Operator Certification Extension. OSHA is proposing to delay the enforcement date for crane operator certification for one year from November 10, 2017, to November 10, 2018.
What does this mean for you? If your company or employees are involved in any of these areas, it's time for some updated consulting and even training to ensure you're up-to-date and in compliance. Now's a great time to get ahead of the game, and Evolved Safety can help. If you have any questions or comments, please don't hesitate to contact us.