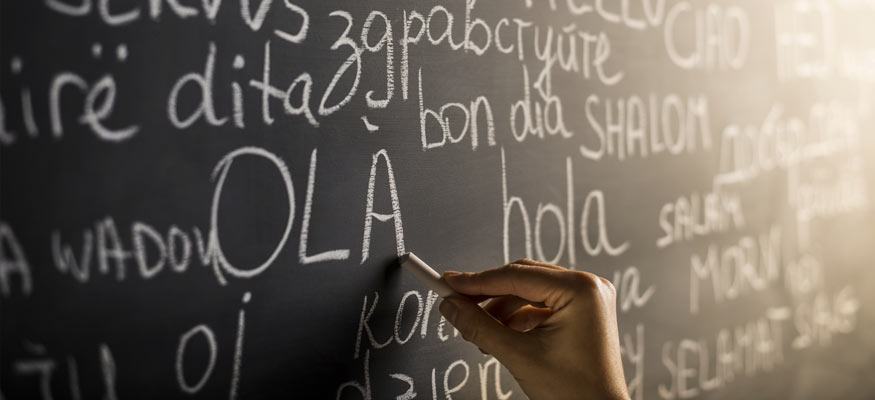 A company doesn't have to have locations around the world to require training in multiple languages. Maybe you outsource your manufacturing or have an office in another country. Or maybe you employ immigrant workers whose native language isn't English. Whatever your situation, do you have the training that will accommodate those workers to ensure their safety?
We found a very notable statistic we'd like to share with you – according to the International Labour Organization, everyday, 6,300 people die as a result of occupational accidents or work-related diseases – more than 2.3 million deaths per year. That's hard to imagine, as here in the United States, we had just under 5,000 fatal workplace injuries in 2015, according to the Bureau of Labor Statistics. And of the U.S. fatalities, Latino workers had a significantly higher fatality rate compared to non-Latino white workers, with the National Institute for Occupational Safety and Health (NIOSH) reporting that language differences between immigrant workers and their supervisors/coworkers are one of the most frequently cited challenges companies face in promoting safety among immigrant workers. Around the world, this situation is one that companies with global workers face every day.
That being said, there is a greater need than ever to consider if a global safety training plan is relevant to you and your organization.
It's true, though, that training a global workforce can be tricky – there are all kinds of articles out there to support the the challenging aspects of offering globalized workplace safety training. Take an article in the Huffington Post, for one, that talks about the mistakes companies make when considering global safety training. It mentions that many companies focus on the fact that the law said they have to have a plan instead of focusing on how important it is for the well-being of their employees, as well as fail to take into account things like linguistic diversity, high costs, and time zones that can present additional challenges all of their own.
The good news? The benefits outweigh the challenges. And some of the challenges are made easier or aren't challenges at all when you find the right workplace safety training. That's where we come in.
Train smarter, not harder with Evolved Safety. As the employer, creating a health and safety plan that encompasses your global workers shouldn't take more work than necessary. We get it – finding the right training can be difficult. But with the right consulting team by your side, finding a global safety training solution to fit your needs is easy.
We recommend an online training solution that includes a Learning Management System (LMS) to deliver your international training. We'll work with you to find the perfect vendor that will solve all of the challenges mentioned previously and then some. Take a peek:
Customization – Customize courses to solve translation issues, cultural concerns, and education levels for a highly tailored online training program that fits the needs of even a very small segment of your workforce.

Time-Efficient and Inexpensive – Online training is perfect for any size company looking for something budget-friendly that doesn't require hired professionals for content creation or instruction.

Time Zone Friendly – Access you and your employee's online training from anywhere, at any time, regardless of location. With online training, you can even include recorded webinars and video training sessions for an in-person experience.

Consistent Training – Ensure consistency and compliance with a LMS that gives you and your employees a centralized dashboard to manage training and performance.
For more questions or concerns regarding your global safety training needs, shoot us an email or give us a call today for a conversation.