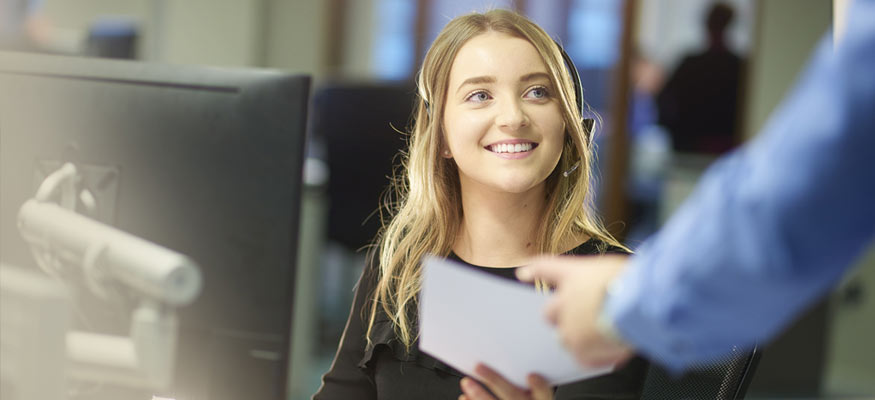 Get your Downloadable PDF on Temp's Extra Considerations
The difference between temporary and permanent employees is easy enough to understand, but when it comes safety in the workplace, they should be trained the same. From a hospital hiring a nursing intern to a staffing agency hiring a temporary machine operator for another company, workers must be protected from hazards in the workplace regardless of the industry or type of employee. Temporary workers often require the same attention, if not more than, your other full-time employees… and here's why.
Temporary work comes in all shapes and sizes, and many times the workers filling these positions have done all kinds of jobs with all kinds of training. But if they are not properly trained on safety precautions at YOUR workplace or on how YOUR company operates, things could get messy. Here are some concerns regarding temporary workers from the Occupational Safety and Health Administration (OSHA):
Temporary workers get placed in a variety of jobs, including the most hazardous jobs.
Temporary workers are more vulnerable to workplace safety and health hazards and retaliation than workers in traditional employment relationships.
Temporary workers are often not given adequate safety and health training or explanations of their duties by either the temporary staffing agency or the host employer.
Shared Training Duties
Regarding the training of temporary employees, OSHA says that to ensure a clear understanding of each employer's role in protecting employees, the temporary staffing agency and the host employer must set out their respective responsibilities for compliance with applicable OSHA standards in their contract. Including such terms in a contract will ensure that each employer complies with all relevant regulatory requirements, thereby avoiding confusion as to the employer's obligations.
In other words, if you are using a staffing firm for your temporary workforce, that staffing firm should create safety awareness among employees and provide general safety training. Depending on the job task or work atmosphere where more specific safety training is needed, the staffing firm and host employer should communicate what training will be provided and by whom. OSHA is allowed to cite staffing firms for situations in which they knowingly assign workers to dangerous environments with no training, but the responsibility for ensuring worker safety likely falls upon the host employer – so we hope you've been paying attention.
What You Can Do
As an extra reminder boost, we thought it would be a good idea to come up with a list of items that you as an employer need to consider regarding your temporary employees. This list is available for download as well, in case you want to print it out and hang by your desk.
Training – Chances are, all employees at your company will need training in one form or another – whether it's regarding the handbook, job duties, safety precautions, emergency plans, etc.  ALL EMPLOYEES need required and applicable training specific to job duties.
PPE – Don't skimp on PPE requirements for your workers, temporary and permanent employees alike. If the job requires it, you need to offer it.
Recordkeeping – An injury or illness is exactly that – an injury or illness, regardless of an employee's' payroll status. Make sure your logs are up-to-date with all goings-on in your workplace.
Emergency Procedures – Each employee needs to be trained on the specific plan of actions in response to an emergency event at your company. Such plans may depend on your industry and/or location, which is important to note for all temporary workers. Plans may include: fire, medical emergency, natural disaster, active shooter, chemical spillage or release, gas leak, etc.