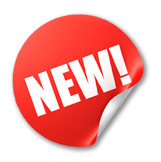 When SafetySkills says they work hard to develop high-end, competency-based, custom-built e-learning courses to help industries around the globe stay up-to-date and in compliance with environmental and occupational needs – they mean it. Our trusted partner SafetySkills is on a roll by yet again adding more courses to their library to help you meet your EH&S training needs.
The following new courses are now available in the SafetySkills library:
Controlled Environments and Cleanrooms in Laboratory and Research Facilities

Bottom-Up Gowning Procedures for Laboratory and Research Facilities

Chemical Storage in Laboratories and Research Facilities

Reactives in Laboratory and Research Facilities

Autoclave Safety

LAB-10.2 Pipetting Safety

DOT-2.2 DOT Requirements for Semi-Truck and Box Truck Drivers

Carbon Monoxide Safety
Contact us at 844-528-4486 or info@evolvedsafety.com for more information.
Remember to visit our blog for more information during the month!