There is no industry standard for how you or your organization handles your budget, so why settle for a one size fits all payment option from your vendor?  The popularity of subscription-based pricing – where the customer pays a monthly fee to access content and software – has grown substantially over the past few years.  It's designed to be easy for customers…you pay a flat fee each month based on number of users or number of courses and can cancel or upgrade your subscription as you go or at the end of the contract term.  It certainly simplifies the process, but you may be paying for things you don't need or on the flip side, not getting enough of what you need.  Some customers may fall in the middle of two different subscription options.  A subscription only option certainly benefits the vendor.  They get your money each month (or in some cases, up front) no matter what while offering you zero flexibility.  But your needs, in terms of both content and learning management system (LMS) capabilities, are unique.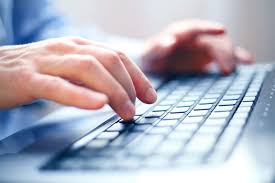 Evolved Safety offers you multiple ways to access the content and tracking capabilities you need, as well as choice in how you pay for it.   Best of all, you can choose your content and your LMS from different vendors!  The sky is the limit with how you set up your training program, from content and delivery choices, budget needs, and payment options.
Monthly Billing – Pay an annual fee to access the learning management system, we bill you each month for the amount of content you consume.
Annual License – Select the content you need and number of users you have. Pay for your training and learning management system access up front on an annual basis.
Pay Per View – Pay for content as you need it.
Active User License – Each user can access an unlimited amount of content for an annual, per user fee. Licenses can be transferred to other users in the event of employee turnover.
We have over 1,000 online training courses in our library and four learning management systems to select from and we'll work with you to find a solution that fits, rather than fitting you to our solution.  Let's talk about making your online training work for you.
Attending ASSE Safety 2016 in Atlanta, GA…Visit Evolved Safety at Booth #2057
Evolved Safety helps you navigate the extensive training choices in the EH&S market and make it easy to transition as your needs change. You get choice and flexibility to create the perfect EH&S training program for you, your budget, and your employees.  Visit www.evolvedsafety.com for a more intelligent choice for safety training.